Rustic Corner Gallery
Regular price
Sale price
$49.99 USD
Unit price
per
Sale
Sold out
Design your own Wood sign! Have a FAVORITE quote in mind, but don't see it in our site?. We would love to custom design it for you!
HOW TO ORDER: Please choose  the size, the frame style and color before adding to cart.  $50 deposit to be applied toward final total. Deposit is NON REFUNDABLE. Please contact us to reach out for a quote, design and final price.  rusticcornergallery@icloud.com 
Price will be determined upon: size ,design , style, and add ons etc.
Shipping will be between $15 to $40.
Our turnaround time on this item is 3-4 weeks. If you need this item by a certain date, please message me before ordering to make sure I can get it to you in time. Thank you!
ABOUT OUR SIGNS:
▫️The background is painted wood.
▫️The design is made with high-quality UV cured ink.
▫️The frame is stained wood with mitered corners and no visible nails on the sides.
▫️The back comes with the hardware for hanging.
▫️The final size of the sign includes the frame.
▫️Our signs are meant for indoor use only.
▫️Made in USA.
Share
View full details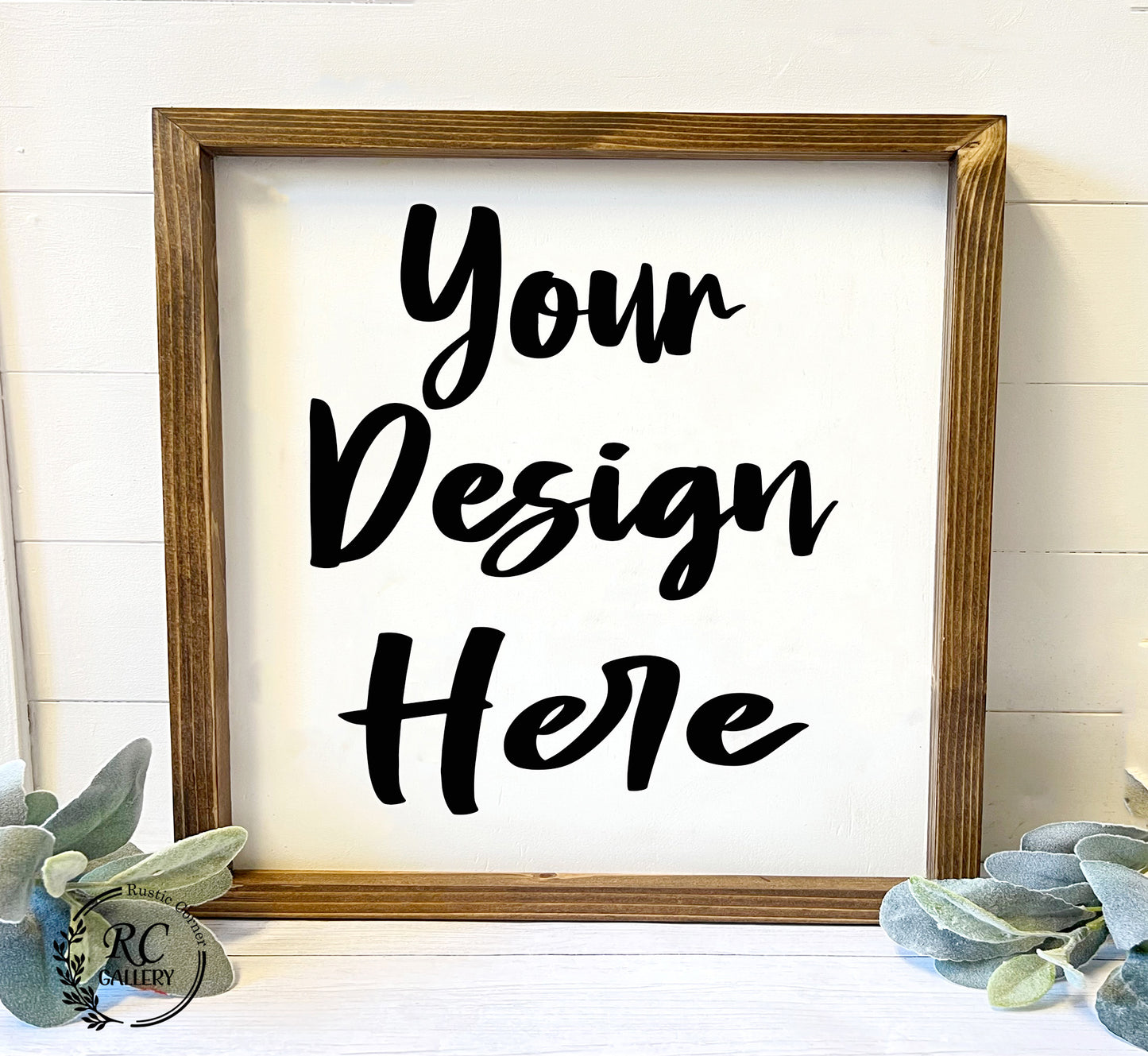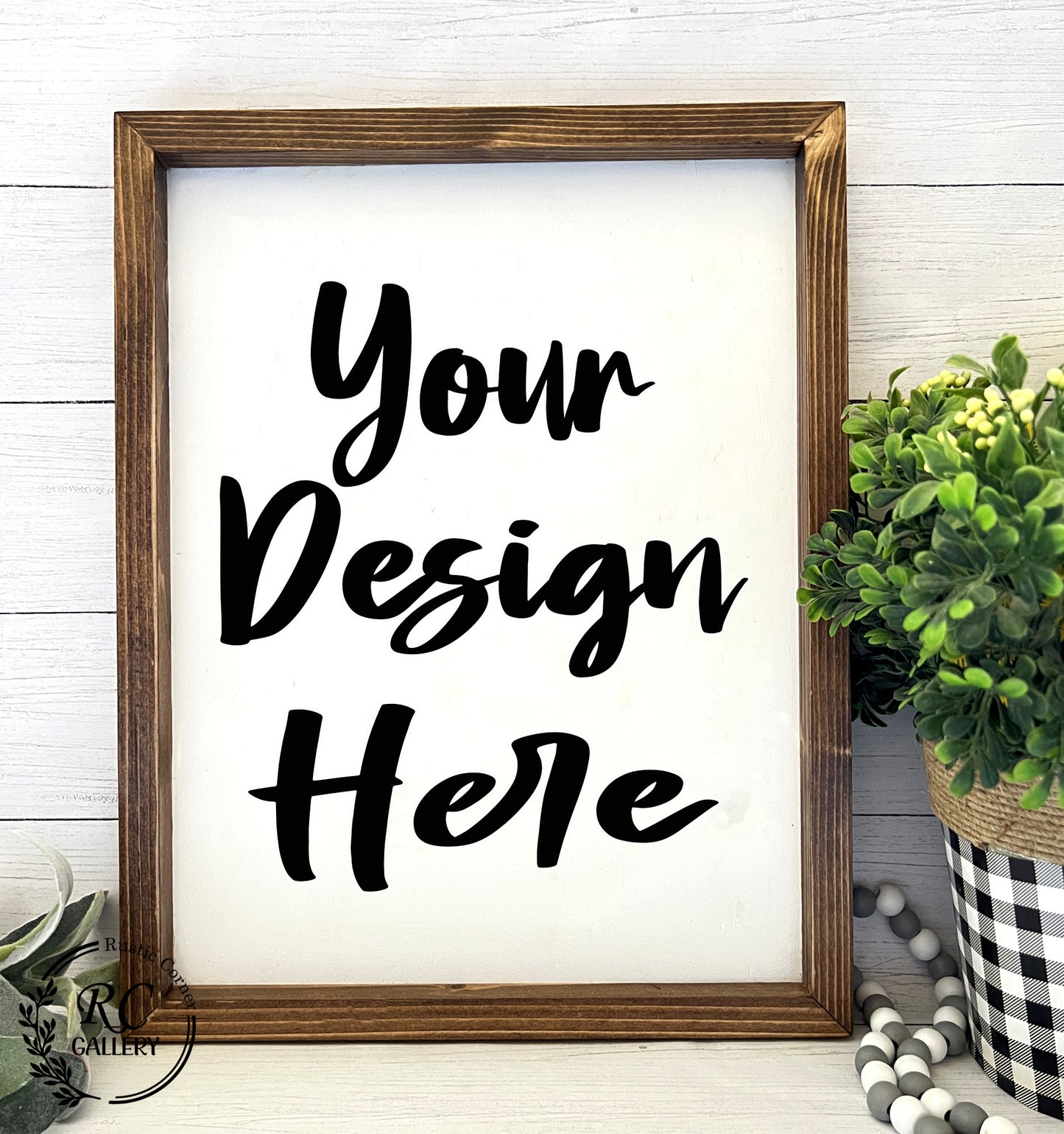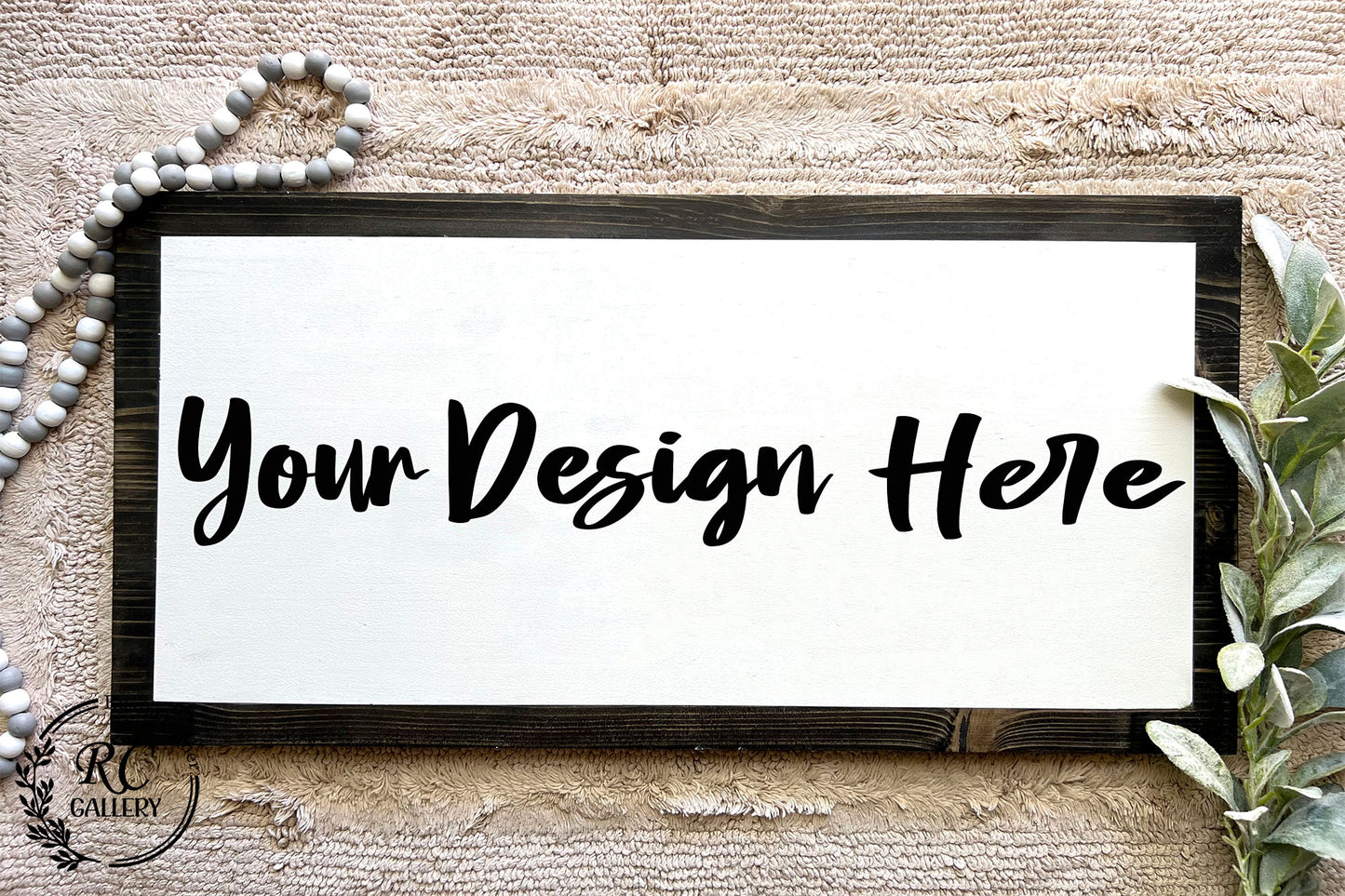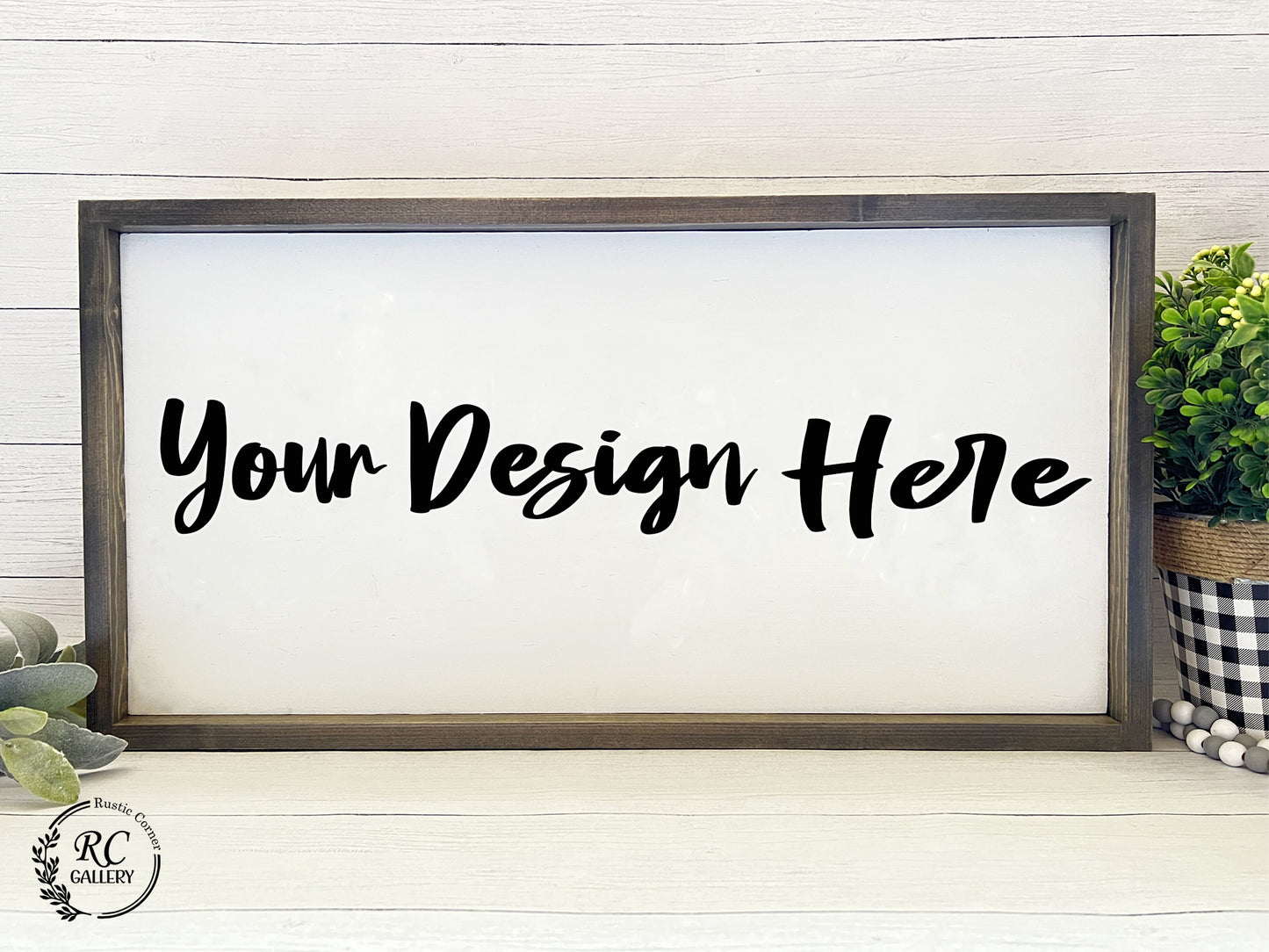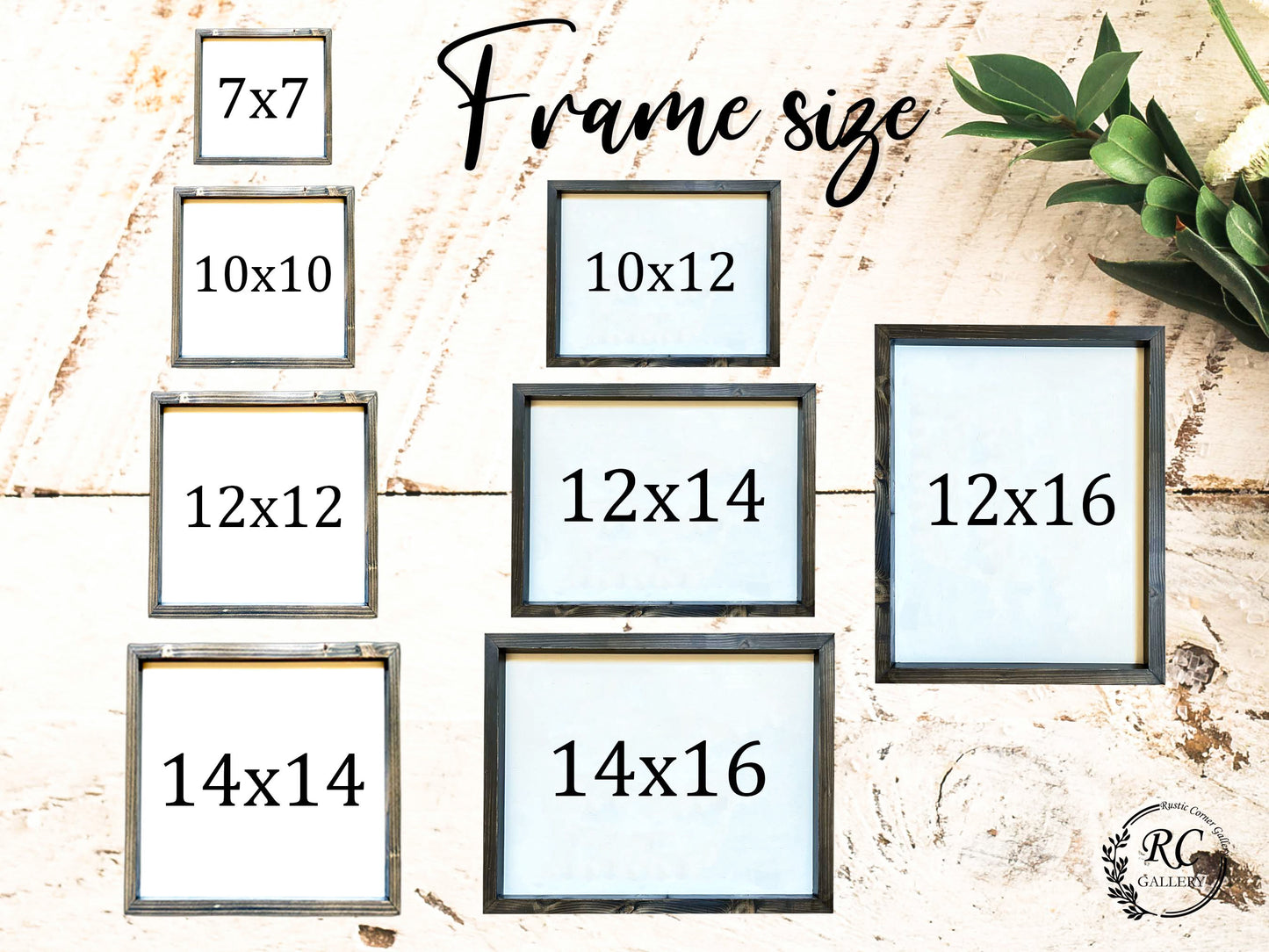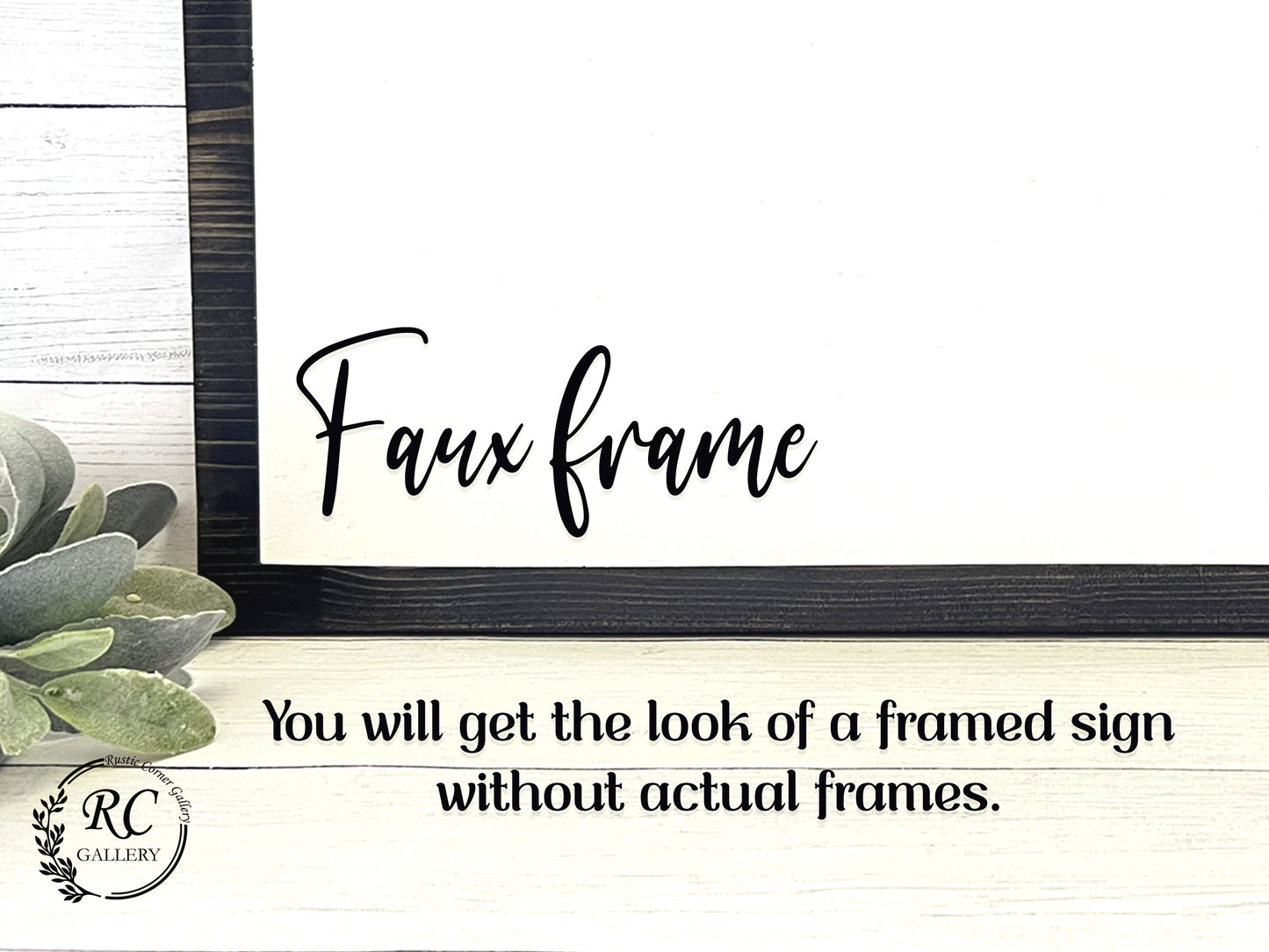 Exceptional Quality
I recently had the pleasure of purchasing a stunning wooden sign from Rustic Gallery Corner, and I must say, I am absolutely delighted with my purchase. The craftsmanship and attention to detail that went into creating this piece are truly remarkable.
One of the first aspects that caught my attention was the impeccable quality of the sign. The wood used is of exceptional grade, displaying its natural beauty with every grain and texture. It is evident that Rustic Gallery Corner takes great pride in sourcing materials of the highest caliber.
What truly sets this wooden sign apart is the meticulous attention to detail, particularly in the 45-degree frame. The precision and skill employed in crafting this angled frame is commendable. It adds an elegant touch to the overall design, creating a visually captivating effect. It's evident that the artisans at Rustic Gallery Corner are masters of their craft, ensuring that every element of the sign is expertly executed.
The level of care and dedication put into the creation of this sign is apparent from the moment you lay eyes on it. The attention to detail extends beyond the frame, with flawless lettering and intricate designs that are etched or painted onto the wood. Each stroke and line is executed with utmost precision, resulting in a stunning finished product.
Additionally, I must commend Rustic Gallery Corner for their exceptional customer service. From the moment I inquired about the sign to the timely delivery, their team was responsive, friendly, and accommodating. They truly understand the value of a satisfied customer and go above and beyond to ensure a positive buying experience.
In conclusion, I wholeheartedly recommend the wooden signs from Rustic Gallery Corner to anyone in search of exquisite craftsmanship and attention to detail. The quality of their work is unparalleled, and their commitment to customer satisfaction is admirable. This particular sign has added a touch of rustic charm to my living space, and I couldn't be happier with my purchase.
Thank you, Rustic Gallery Corner, for creating such a remarkable piece of artistry.